The GenMin Leadership Team coordinates, coaches and resources the 800+ adult and older teen volunteers who serve on staff in GenMin Camps, Mission Trips and Leader Development Programs. Below are biographies with contact information for each team member. Here is a video in which four team members discuss GenMin's vision and programs and their leadership roles.
---
Jeffrey Broadnax // National Coordinator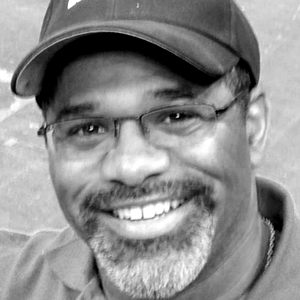 What I do for GenMin?
National Coordinator, Converge Coordinator.
Favorite part of my role?
Watching God blow minds and hearts wide open on "the regular."
Fun factoid?
By the time I was 22, I had met the Prime Minister of New Zealand, performed for the Queen of Thailand and served a meal to the First Lady of the United States. BONUS: I used to pray that I could gain weight, now I pray…
Guilty pleasure?
Triple Chocolate Meltdowns from Applebees.
About Jeff
Jeff grew up in Cincinnati, Ohio. Little did he know that his class called "Time to Speak" at Walnut Hills High School and his summer job of teaching and coaching springboard diving would be combined with his walk with God and set apart for Jesus' use in ministry. He left Cincinnati in 1983 to study Theology and Public Speaking at Ambassador University in Pasadena, California. In 1985, he got his first taste of camp ministry by serving at GCI's then flagship camp in northern Minnesota. He was hooked. He would spend almost a decade at the feet of master teachers, motivators and leaders learning to equip teens and college students for camp and life ministry both at home and abroad.
After entering pastoral ministry in 1987, he served congregations in California and Texas until 1993 when he moved to the NYC area as an Associate Pastor. In addition to pastoral duties, he coordinated camps, speech and talent showcases, sports tournaments and trainings for teens throughout the Northeast. He would also become Senior Pastor for multiple congregations in New York and New Jersey over the next 17 years.
In 2004, Jeff became Director of GenMin's New Heights Summer Camp in Plymouth, Connecticut. The next year he began serving on the GenMin Advisory Team. That same year, Jeff received his Master's Degree in Counselor Education from Western Connecticut State University and continued doing motivational speaking, "at-risk youth" training and team building workshops at high schools, universities, community organizations and private corporations. The time in New York sharpened Jeff's gift mix as he volunteered with national parenting and fatherhood organizations as well as served as a contracted consultant with the Westchester County Department of Corrections for 10 years working with incarcerated 16-24 year-olds, helping them prepare for re-integration into society.
In 2010, Jeff moved to the Columbus, Ohio area where he currently serves as Lead Pastor of two GCI congregations. After serving for several years as a Regional Camp Coach, n 2017 Jeff accepted an invitation to serve as GenMin's National Coordinator. In addition to being a National Board Certified Counselor, Jeff is active in Kairos Prison Ministry, certified to lead SonLife Live 2/6 mentoring groups and is a Certified Entrepreneurship Teacher with the Network for Teaching Entrepreneurship. He gets no greater delight than to be used by God to encourage and empower young believers to discover who they are uniquely made to be in Jesus, coach them to be faithful stewards of that life and then challenge them to take time to "speak the Gospel" into the lives of others.
Email Jeff: Jeffrey.Broadnax@gci.org
---
Anthony Mullins // Leader Development Program Coordinator
What I do for GenMin?
Camp and Church Junkie; Leadership and Ministry Coach.
Favorite part of my role?
Hanging out with my favorite people on the planet. Helping young people realize their place and purpose in God's love.
Fun factoid?
I once was a country music DJ on a top-rated radio station…and didn't like country music.
Guilty pleasure?
Kentucky Wildcats basketball game + dark chocolate + peanut butter = winning!
About Anthony
Anthony grew up in Kentucky. Following high school he entered Ambassador University in Big Sandy, Texas where he studied Psychology and Theology. During his time at Ambassador, he was chosen to be a radio announcer for university sports on two local talk radio stations. He used that experience to land his first job as a radio host on a top-rated station in Kentucky.
In 1996, Anthony moved to Atlanta and began a career in sales. Over the next several years, he advanced into sales management with companies specializing in corporate event design. Later he became sales director for a software development firm. He gained tremendous insight in leadership and organizational management by leading sales teams and by frequently meeting with and making presentations to top executives with companies around the country.
Anthony served as a youth pastor at Freedom Church in Kennesaw, Georgia for nine years. During that time he often spoke at local high school chapters of Fellowship of Christians Athletes and was hired as a basketball coach at Walker School. In 2003 he was ordained an elder and began serving as Assistant Pastor at Freedom Church, serving in youth ministry, preaching, worship leading, small group development and teaching in children's ministry.
In 2003, Anthony began directing The Mountaintop GenMin camp in Georgia thus beginning his journey in camp ministry. He served in that position until 2009 when he became leader of GenMin camps and mission trips. In 2012, Anthony became GenMin national coordinator while serving as pastor at Ground Zero Church in Englewood, Colorado. In 2017 he passed on the baton of GenMin national coordinator and now focuses on coordinating GenMin's leader development programs in addition to this work coordinating GCI's Intern Program and its Ministry Coaching Services. Anthony lives in North Carolina with his wife Elizabeth (shown with Anthony in the picture above).
Anthony is certified to administer LifeWay's Transformational Church consulting services. His passion is coaching young believers into servant-leaders and helping ministry leaders train and outfit the next generation for their journey with Jesus.
Email Anthony: Anthony.Mullins@gci.org
---
Anne Stapleton // Camp Coach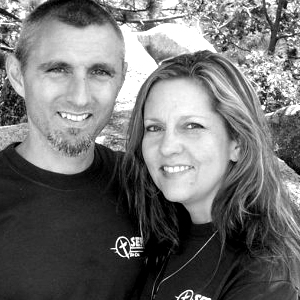 What I do for GenMin?
Champion of Young People, Camp Co-Director of SEP SoCal, Coach for GenMin Camp Directors, Converge West Co-Coordinator.
Favorite part of my role?
Working beside my husband in ministering and serving young people. Seeing young people "break the cycle," becoming secure in God's love and leaning into their God-given potential. Doing life with GenMin peeps.
Fun factoid?
Just before I turned three years old, I broke my left elbow when I fell off of an organ bench while conducting an imaginary orchestra.
Guilty pleasure?
Hershey's Special Dark Chocolate. Venti non-fat Vanilla Lattes. Staying up late to get work done after everyone else has gone to bed.
About Anne
Anne who is the oldest of four girls, grew up in Colorado and Texas. She has been married 24 years to her best friend, Mark. Their daughter Megan attends Pepperdine University and their son Camden is in high school. They currently work, play and minister in Lemon Grove, California (east of San Diego).
Anne, who is an ordained GCI elder, has been serving beside her husband Mark, pastoring Cornerstone Community Church of Lemon Grove (a GCI church) for 12 years. She also has served as a Worship Pastor and Youth Pastor. God put a passion on their heart for young people both in their local church and at the GenMin camp (SEP SoCal) that they have been directing together for over a decade. Anne also creates and produces experiential Prayer Journeys in which participants are guided by narration set to music. In 2012, Anne, along with Mark, became a coach for GenMin camps in the Western U.S.
Anne graduated from Ambassador University with a B.A. in Theology and a minor in Mass Communications. She received a certificate in Human Resource Management from Cal State Northridge, and is a Love & Logic Parenting Instructor and a certified Flourish Life Coach. She loves people, public speaking, journaling, spending time with family and listening to the ocean waves. Anne's ultimate desire is to join with Jesus by participating with the Spirit in leading people to the Father.
Follow Anne: annestapleton.wix.com/annestapleton
Email Anne: Anne.Stapleton@gci.org
---
Mark Stapleton // Camp Coach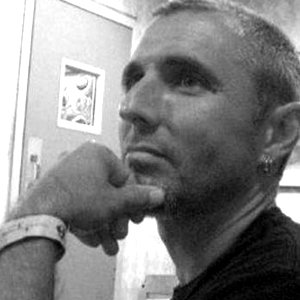 What I do for GenMin?
Camp Co-Director (SEP SoCal), Camp Director, Coach for GenMin Camps, Converge West Co-Coordinator, Chief Supporter of Anne Stapleton.
Favorite part of my role?
Creating an environment and experience where campers and staff meet God in profound and personal ways.
Fun factoid?
I was born in London (Ohio). I have run seven marathons.
Guilty pleasure?
Coffee, Ice Cream Brownie Sundaes, and reading novels.
About Mark
Mark lives in Lemon Grove, California (east of San Diego – sorry, but someone has to live in perfect weather!). His lives with his wife, Anne (of 24 years) and their son, Camden. He misses greatly their daughter Megan who is a student in college. Mark and Anne have been pastoring GCI's Cornerstone Community Church in Lemon Grove for 13 years.
Mark has been a part of GCI since his parents began attending in 1967. He grew up in the Dayton, Ohio area and remains an avid Ohio State Buckeye fan. After high school, he left for Ambassador University (AU) in Texas and then transferred to AU's Pasadena, California campus where he received a B.A. in Theology. Mark met Anne at AU in 1985 and they were married in 1989 (she was the best thing to come out of AU!). Mark spent what he describes as very formative years working for the GCI home office in Pasadena from 1989 to 1999. He worked a year and a half in post-publishing, then nine years between Church Administration and the GCI President's Office.
After leaving the employ of GCI, Mark worked in the Los Angeles area as office manager with an energy company, a dot-com, and a software tech firm. Then in 2001, the call came to pastoral ministry and the Stapleton family moved to San Diego. In 2002, Mark and Anne joined the SEP SoCal staff as Assistant Directors, becoming Directors in 2005. Together they coach the GenMin camp directors in the Western U.S. and coordinate the Converge West conference. Mark's passions are his family, coffee, running and creating spaces and environments where others can have profound and personal encounters with God.
Email Mark: Mark.Stapleton@gci.org
---
Lee Berger//Mission Trips Coach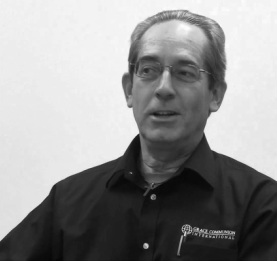 What I do for GenMin?
Mission Organizations Coach, Mission Events Resource Team (MERT) Coordinator, Crossing Borders Mission Trips Director.
Favorite part of my role?
Developing 'family' relationships with foreign ministry partners.
Fun factoid?
I've never really outgrown a childhood obsession with Superman. These days my family calls me "Uncle Superman."
Guilty pleasure?
All things carbohydrate. I never met a scone I didn't like.
About Lee
Lee was born a Yankee, but at age two he talked his parents into moving to Texas, where he and wife Sue now live. As a child, Lee was kinda odd: He liked going to school and church. And he loved Boy Scouts, reaching the rank of Eagle Scout.
Lee met Sue while attending Ambassador College—a Bible college. They fell in love and got hitched after college. They never had children of their own, but Lee has served for over 35 years as a youth pastor, youth camp staffer and director of mission trips for youth and older folks. The body is getting older, but his heart for youth remains.
These days, Lee works full-time in the real estate profession, volunteers as pastor of a church, directs a twice-a-year mission trip into Mexico and is nearing completion of a master's degree in pastoral studies. All this is done with great help from Sue. In his spare time, he likes growing a garden, landscaping his yard, spending time with family and reading theology and 19th century novels. His dream is to work part-time or retire and spend lots of time listening to and encouraging youth, and traveling on international mission trips.
Email Lee: Lee.Berger@gci.org