Healthy Church & Emergent Leadership Development
Development throughout GCI is shaped and driven by Healthy Church vision. GCI's vision for healthy church is focused on healthy ministries and healthy leadership. Healthy leaders drive healthy church. Healthy churches raise up healthy leaders that drive healthy church and so the cycle of meaningful participation in Jesus' ministry continues.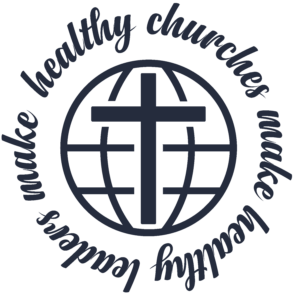 Within the focus on healthy leadership the development of emergent generations of leaders merits unique attention. Why? Apprenticing and mentoring the next generation to participate meaningfully in Jesus' ministry is an act of stewardship for the future. It presents an opportunity for mutual learning and fresh expressions of ministry in response to the Spirit. Ultimately, investment in emergent leadership is a natural outflow of healthy church rhythms.
Ministry Training Centers will bring increased focus to the development of emergent leaders in GCI.
What is a Ministry Training Center?
a site dedicated to the development and multiplication of young emerging leaders through provision of strategic ministry equipping within the life of the church.
Examples:
a GCI church identified to develop an MTC brings an additional layer of focus, formality, and reach to rhythms of leader development and multiplication in a manner that represents the culture, character, strengths, and needs of the local church context
Remember, MTCs are NOT the only place where leadership development and multiplication happen. Healthy churches are always developing healthy leaders!
The Three M's of MTCs
Ministry training programs: multi-year programs designed to provide cohorts with immersive ministry experience and education

Ministry Intern program: opportunity to explore church ministry in a cohort through hands-on participation
Pastoral resident program: apprenticeship in pastoral ministry for those who, in community, have discerned a calling to pastoral ministry

Ministry training experiences: support to emerging leaders, existing pastors, and ministry leaders across the region for the building up of the church

Workshops, seminars, hands-on experiences, educational tracks

Multiplication: multiplication of healthy GCI leaders, ministries, and churches

Emerging leaders released into best fit ministry participation
Fresh expressions of avenue ministries
Sending of church plant teams
Check out this GCI Update article for additional insights into the benefits of Ministry Training Centers.
While MTCs are a new development in GCI, they embody a spirit of participation in Jesus's ministry that goes all the way back to the early church. The Antioch church we bear witness to in the book of Acts provides a Biblical image of the spirit of participation that MTCs are modeled after. Consider the following commonalities between the MTC model and the Antioch church. Acts 11:19-30 & 14:21-28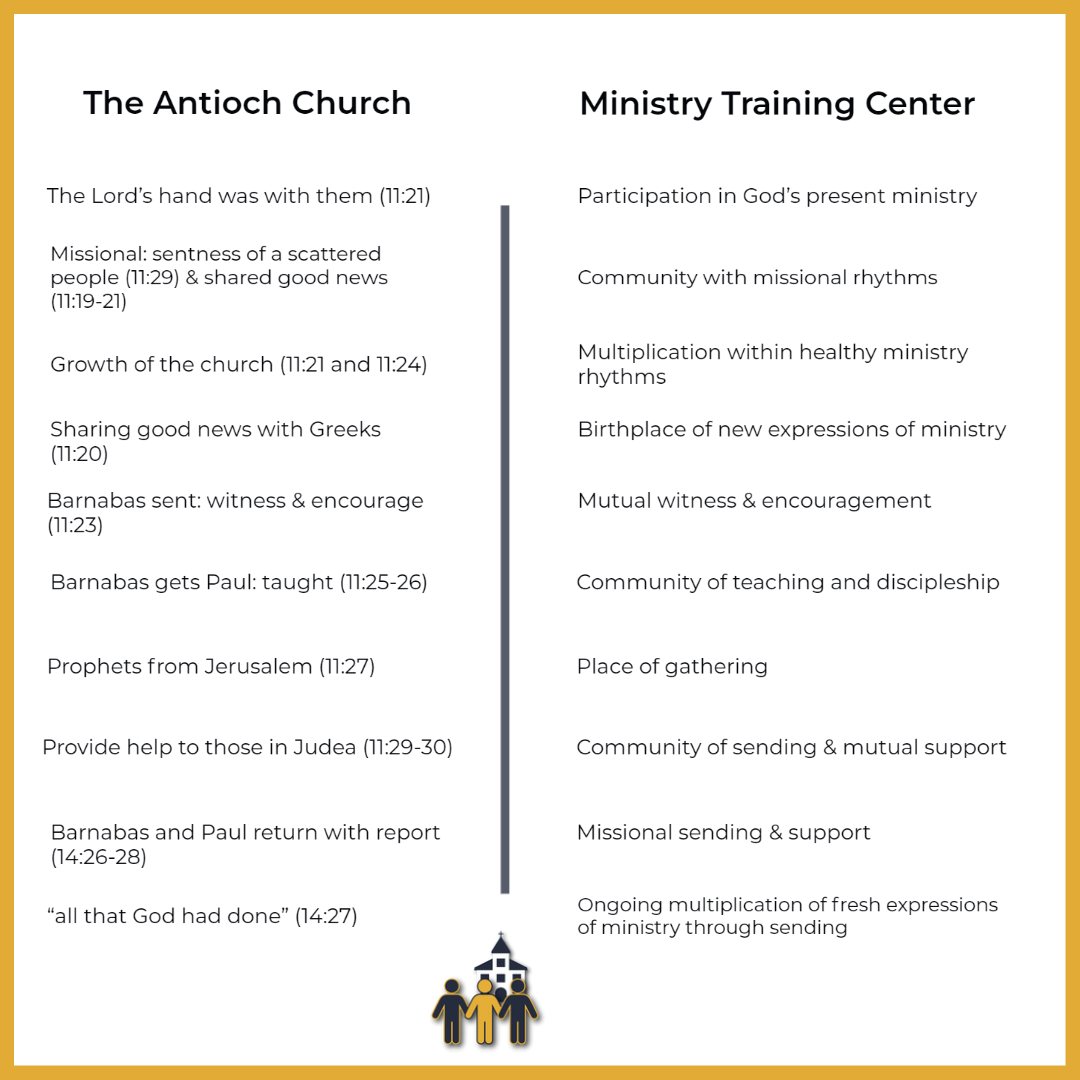 Supporting MTC Development
Want to learn how to support the efforts of Ministry Training Centers? Contact your regional director or superintendent for more information.