Here are online educational courses that equip men and women for ministry with Jesus:
We Believe—no-cost, self-directed basic study in the core beliefs of the Christian faith.

40 Days of Discipleship—no-cost, self-directed advanced study in Christian theology and doctrine.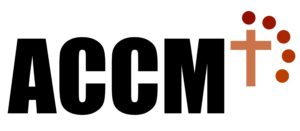 Ambassador College of Christian Ministry (ACCM) offers low-cost online courses in Christian ministry in credit and audit programs. Its diploma in Christian Ministry program equips men and women for more effective and informed service in the work of the gospel.
ACCM is recognized by GCI as a ministry qualification. ACCM also welcomes non-credit students who wish to undertake study of selected classes for personal interest and development without the need to undertake assessment.
Here are ACCM's currently offered courses:
GCI Doctrines
Spiritual Formation
Survey of the Bible
Jesus and the Gospels
Effective Communication
Preaching
Christian Leadership
Applied Christian Ministry
Worship
Pastoral Care
For more information, go to www.ambascol.org.

Grace Communion Seminary (GCS) offers low-cost, online, accredited graduate-level courses in biblical, theological, ministerial and pastoral studies informed by incarnational Trinitarian faith.
GCS courses come in four major programs:
1. Master's Level Classes. Take courses according to your interests—bachelor's degree not required.
2. Master of Pastoral Studies. 14 courses (42 semester hours), including thesis.
3. Master of Theological Studies. 14 courses (42 semester hours), including thesis.
4. Master of Divinity. 25 courses (72 semester hours), including thesis.
These programs are designed for part-time students, including bivocational pastors and ministry leaders. All courses are online, so you don't have to be uprooted from your ministry. GCS is accredited by the Distance Education Accrediting Commission, a U.S. Department of Education certified national accrediting agency. For more information, go to www.gcs.edu. For a list of courses being offered, go to www.gcs.edu/course.