In this episode, host Joe Brannen, interviews Mike Urmie, one of his mentors and his co-pastor at GC Surrey. Together they discuss the deep impact technical teams (audio/ visual team.) have on a congregation.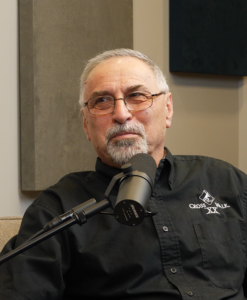 "How can we work together to make this the absolute best it can be for our God? Therefore, have that oneness and togetherness. So we need to look for a venue to really pull each other together in that way (relationally)… that needs to be in both directions between the musicians and the technical support." – Mike Urmie, Technical Team Expert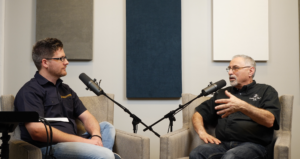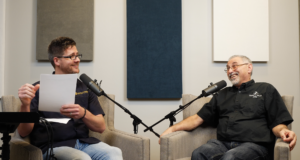 Main Points:
What is Mike's experience in the technical world? (7:09)
What is the role of the technical team within a congregation? (16:09)
How do you create unity in a team? (23:49)
Resources:
Mix Up Your Meetings – how to create space for relationship building into your team meetings.
Creating a Volunteer Technical Team – tips from a site dedicated to church AV Teams.